If you've ever been on this blog before, you know it's all about Neucopia here.  I don't do 10 different programs; this is my primary business.  The best short summary of Neucopia: it's a direct sales and affiliate marketing company which offers world class educational/information products geared toward online marketing, utilizing social media, list building, networking, and SEO–all culminating to allow both newcomers or seasoned professionals, alike, to dramatically develop a massive online presence.  It also offers a way to generate massive profits and residual incomes for it's distributors and affiliates.  Some new distributors have earned $1,500 to $4,500 their first week in the business.  One earned $16,000 in one week (he was more established coming into Neucopia; but it is encouraging to show you that it can be done…….by the way, he was paid the following week like clockwork!).
We have a huge personalized support network and people "actually" available for phone support and real time sales training via 3 way calls with actual prospects. We pay a fee each month for access to cutting edge products.  Look to this previous blog post for the details on the membership and compensation plan.  Some of the trainers regularly charge $5,000 just for a one or two our training.  The entire premier cache of products would could cost in the upwards of $10,000 per month if you were to go out as an individual and try to access them; but because we are part of a large group, our port of entry is much less.
To give you an idea of the caliber and quality of our premier trainers, our premier speaker for January is Jairek Robbins.  Yes, he is "_ _ _ _" Robbins' son.  And you might be asking, what does "_ _ _ _" Robbins' son know that he can teach me?  The answer is a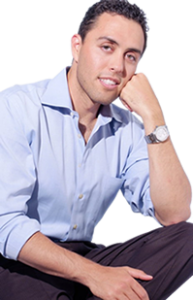 hell of a lot of good stuff.   I don't know about you, but I would like to have 23 years' worth of knowledge from "_ _ _ _" Robbins.  But  make no mistake–Jairek is absolutely making a name for himself.  He could easily ride on the coat tails of his Dad; but he's not.  Well actually, he couldn't even if he wanted to, since his Dad mandated his name not be stated anywhere herein; but let's get past that before I go off on a tangent and piss-off a lot of people I'd rather not piss-off.  Jairek is taking the valuable lessons he's learned growing up with his Dad, legendary icon
"_ _ _ _" Robbins, and now he's blazing his own path.
Jairek was awarded the Congressional Award Gold Medal from the United States Congress at the age of 23.  Then at the age of 25, he was making a lot of noise via his production of a revolutionary approach and teachings to help various businesses generate rapid grown and development.  Now, at the age of 28, he shows no signs of slowing down.  He is providing proofs and formulas to facilitate top level employee performance and organizational success (and this is just the beginning).
Take a look at this short preview of what will be discussed:
Jairek is personally driven to streamline results for his clients and help them produce "mega" results fast.  On Thursday evening, January 31st, 2013, he will be providing an all exclusive presentation only for our Neucopia Premier Members.  This will include a very simple yet very effective 2-prong approach that, if followed, will allow you to reach your goals in life.  These teachings may allow you to reach a level of personal freedom and fulfillment many never achieve.  If you've picked up anything about Neucopia, you know it's all about creating abundance in our lives.  Well, in terms of creating abundance and maximizing your efforts, Jairek fit's this niche like a glove.  But you only get access to this training if you are a premier member.  Contact me ASAP and we can get you signed up as a Premier Member to get Jairek's training as well as many others in the Premier Family of Neucopia Products and world class training.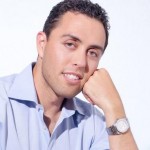 "My goal is to assist people in the process of rapidly achieving their goals so they are able to live the life of their dreams. My hope is that they will eventually pay-it-forward and help those that they care about the most do the same"
– Jairek Robbins
If you have not been on the official corporate Necuopia tour, I highly recommend it.  Please click the picture below. The tour is only 7 minutes long: