About Jody
Dear Blog Readers,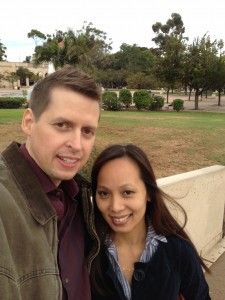 My name is Jody heath.  I was born and raised in the South (Texas/Louisiana).   I've worked all over the country in towns as small and quiet as Oskaloosa, Iowa; and others as big and crazy as Miami, Florida.  Currently I am a Critical Care Registered Nurse in Southern California & an online entrepreneur.  I love the outdoors, music, computers, gadgets, my beautiful girlfriend, and her two stinky daughters (my pseudo kids) who live with us. As an online entrepreneur I also love the way the internet allows me to leverage my time to make money!  But I also love helping other people make money and achieve their dreams; internet marketing allows me the privilege of doing just that, but on a massive scale.
You are now parked on my website's blog: http://ourneucopia.com/blog/
I have a 20 year background in sales and a knack for technology; therefore, internet marketing pretty much fits like a glove.  Feel free to join my news letter for a constant flow of tips and tricks to make more money online.
Call to Action: One of the most valuable things I can offer you is to get on my mailing list if you are not already on that list.  If you look to the right, there is an opt-in form in the sidebar.  Please enter your name and email into the form and hit submit.  You will then be redirected to the most earth shattering e-book I have ever seen on the subject of making money online.  You would literally kick yourself if you did not get it and knew how much money it could make you.  So just get the e-book; and if you would like me to call you and do some brainstorming with you about how to improve your net profits online, just enter your phone number and you will get a call from me personally ASAP.
All the best,
Jody Heath (RN and Internet Marketer)
Disclaimer: Most of my blog contains information on making money online in general or making money online blogging.  Please feel free to explore these links and banners.  Just about every link or banner on my blog, I personally use and I'm an affiliate.  I do stand to gain financially if you end up purchasing one of these products; but when you purchase one of these products you also get my one-on-one support and help should you need to fine tune some of the technical aspects; and you might just manage to keep my family out of the poor-house in the process:)